About Online Domain Tools
---
Online Domain Tools is a set of free tools for everyday use. We have specialized tools for network administrators, webmasters, web application developers, domain owners as well as tools useful for all Internet users.
If you want to have all your tools in one place ready to use anytime Online Domain Tools is the right choice for you. We are continuously improving our existing tools and we are also working on implementing new tools.
Online Domain Tools offers and will offer using various tools for free. We plan to implement new features and tools, some of them may be paid, but the basic functionality will always be provided free of charge.
You can watch news related to Online Domain Tools on the news page. The latest news are also displayed on the homepage. When a new feature or tool is implemented it will be mentioned there.
Contact Us
Are you missing a tool on Online Domain Tools? Do you have an idea for an online tool that could be useful for people? Do you have a suggestion for an improvement of any of our tools or do you have any questions or problems related to our tools? Let us know! We want you to be happy with our tools and we are interested in your opinion and ideas.
Business Address
Online Domain Tools is a project of AITIS s.r.o., a privately held Czech Republic company:
AITIS s.r.o.
Vyšehradská 1349/2
128 00, Prague
Czech Republic
Reg. no.: 24661007
Tax ID: CZ24661007
Incorporation: Commercial register maintained by the Municipality court in Prague, Section C, Insert 164187
Partnership
Online Domain Tools is constantly looking for new business partners. In general, we are open to all kinds of mutually beneficial partnerships. Please contact us to discuss your ideas.
If you provide world class services or products that might be interesting for our users, please check out Online Domain Tools PERKS program.
We are also looking for resellers. If you have, or would like to have, a website with a user base that would make a good use of our tools and services, or promote our services in any other way and get paid for that, we will be happy to hear from you.
Donate
Do you like Online Domain Tools and would you like to support it? You can donate any amount you want using Bitcoin or PayPal. Thank you!
Our Bitcoin address is 1odtTipsWxwMzVeX5kFpStKj3iW4naGAz or you can use the following QR-code: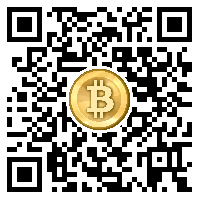 Click the PayPal button to make a donation:

Tools
Here is a list of currently implemented tools. We plan to add new tools in the future as well as improve functionality of the existing tools. Although our TODO list is incredibly long already, we would like to ask you to get involved in this process and write us a message if you have an idea for a new tool or an improvement of any existing tool.